Do you ever wish you could just escape it all? Press pause for a while, stop the world, and get your bearings before the next deluge of needs and demands and pressures?
I was reading about Noah and The Flood yesterday (Genesis 6-8), and a truth in this short phrase brought such cheer to my heart:
"And Noah and his sons and his wife and his sons' wives with him went into the ark to escape the waters of the flood." Genesis 7:7
Maybe you're in a stormy trial, or you're walking through a struggle where you see no soon escape. Maybe the demands and pressures and expectations of those around you leave you desperate for rest and relief. If you're fighting for joy, needy for grace, and looking for a place of respite, escape into the Ark Himself, Jesus Christ.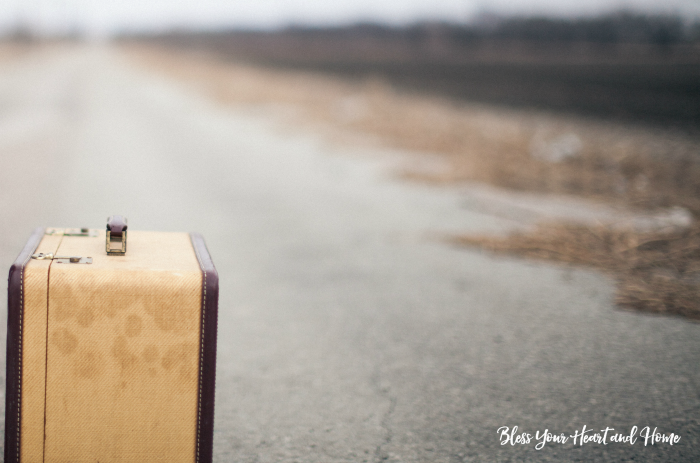 Noah's Ark symbolizes the safety and refuge we have in Jesus. God commanded Noah to build a wooden ark so that he and his family could escape the waters of The Flood. And through His Son, God has provided for us rescue from the coming destruction and judgment, as well as offering to us a hiding place in the storms of life.
Jesus is our shelter and our escape.
May we hide away in the Ark Himself. He is the Eternal God who loves us and gave Himself for us.
Hidden in the hollow of His blessed hand,
Never foe can follow, never traitor stand;
Not a surge of worry, not a shade of care,
Not a blast of hurry touch the spirit there.
Stayed upon Jehovah, hearts are fully blest;
Finding, as He promised, perfect peace and rest.
With love,
amanda
"The eternal God is your dwelling place, and underneath are the everlasting arms." (Deuteronomy 33:27)
"'You are loved with an everlasting love,' that's what the Bible says, 'And underneath are the everlasting arms.'" (Elisabeth Elliot)