What a treat this homemade vanilla pudding is! It's easy to make, and it is a delicious real food dessert. If you homestead or, like me, procure fresh dairy and eggs from local farmers, you'll sometimes end up with quite the excess of milk and eggs this time of year — what a perfect way to "use up" some eggs, milk, and butter!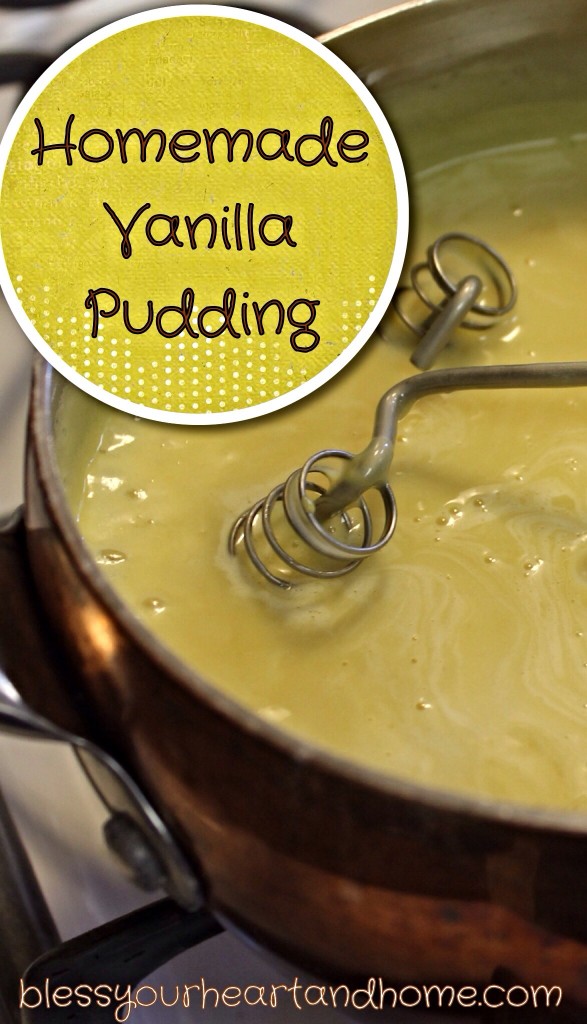 (Disclaimer: This post contains affiliate links. Thanks, friends!)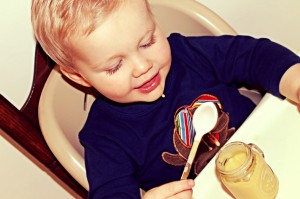 My family eats a "real food" diet with very few processed foods, especially processed sugar. Sometimes I like to make us a special treat for the weekend or a special occasion, and this homemade vanilla pudding is one of our favorites. We've adapted this recipe from www.chow.com to suit the way that we eat, and it's really yummy. (You'll definitely want to watch the accompanying video on the site for making the pudding — it's a helpful and quick tutorial.)
I use both maple syrup and organic whole cane sugar for this recipe, but use the sweetener of your choice here. It tastes pretty sweet to me, so you could back off on the amount of sweetener if you'd like. Also, if you've been looking for a homemade vanilla pudding recipe without cornstarch, here you go! I use aarowroot powder instead.
Enjoy! <3
---
Homemade Vanilla Pudding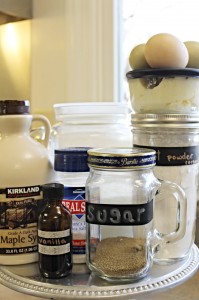 2 tablespoons maple syrup
2 tablespoons cane sugar / sucanat / rapadura
2 tablespoons arrowroot powder
(cornstarch works fine if you prefer)
1/4 teaspoon salt

2 1/4 cups whole milk (divided)
3 large egg yolks, lightly beaten
3 tablespoons unsalted butter, cut into small pieces
2 teaspoons vanilla extract (see link below on making homemade vanilla)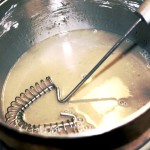 In a medium saucepan, whisk together maple syrup, cane sugar, aarowroot powder, salt, and 1/4 cup of milk. Mix together until smooth. Whisk in egg yolks and remaining milk.
Over medium heat, begin to cook the mixture. Continue cooking and stirring (with whisk) for about 5 minutes, until the pudding begins to thicken and make a few bubbles. Reduce heat to medium-low, and stir the pudding with a flexible spatula
for another 3-5 minutes until thick.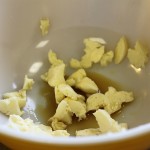 Remove from heat and add to cut up butter and vanilla. Stir until smooth. If desired, strain pudding into a bowl to ensure there are no lumps, and refrigerate until "set," about 2-3 hours.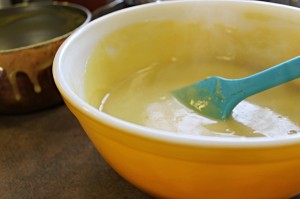 If you can make this pudding, refrigerate it, and not eat a scoop of it warm from the stovetop…..well, I want to shake your hand. 😉
---
Hope you enjoy this recipe as much as we do. Let me know if you try it!
<3, amanda
Resources and Links
Original recipe with excellent video tutorial and instructions.
Sugar: The Bitter Truth, a presentation by Dr. Robert Lustig. If you are interested in health and nutrition and have not watched this video, you've got to see it! Very informative!
I use this recipe from Mindy at creatingnaturally.com to make homemade vanilla extract.
Bless Your Heart and Home is a participant in the Amazon Services LLC Associates Program, an affiliate advertising program designed to provide a means for sites to earn advertising fees by advertising and linking to Amazon.com


..This post is happily shared with Thrive at Home Thursday, The Homestead Barnhop #155, Works-for-Me Wednesday, Nourishing Joy, Titus 2sDay Linkup, and The Winthrop Chronicles..