If you're already in a relationship or are interested in a guy, you may be asking yourself, "Have I found Mr. Right?" Well, I have a big piece of advice from my heart to yours today.
I've already talked about the importance of understanding the gospel as paramount to our ability to honor God in our dating relationships. We also talked about leaning on God when "Mr. Right Is Taking His Time" and "Honoring God in the Dating Relationship."  Today I want to point you to scripture and hopefully share some wisdom with you for figuring out that big question: "Have I found Mr. Right?" There's so much material that I want to share with you that I have made this post into two sections (parts 1 and 2). I'm praying that it will bless and serve you. <3
Here is what Mr. Right will look like… (Are you ready??!)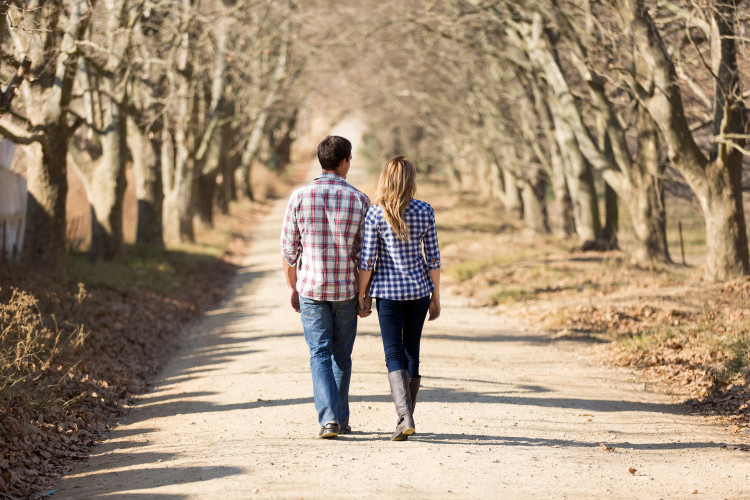 MR. RIGHT WILL LOVE GOD MORE THAN HE LOVES YOU.
That's right — you will not be the center or his world or of his love. He must love God more than he loves you or anything else. What will this look like? How will you know what Mr. Right loves more than anything else?
While we can't fully know someone else's heart, we can observe the fruit of God's work in the life of Mr. Right. Oftentimes the observation can occur from a distance, before a relationship really gets off the ground. Or, if you are already in a relationship, use God's standards as the plumbline to determine God's direction in this relationship.
"Have I found Mr. Right?" Here are some guidelines for you, girlfriend:
..Mr. Right loves God because God has forgiven his sins and granted him eternal life.
Mr. Right has obtained mercy; he is in Christ and is a new creation. God has worked in Mr. Right's heart, he has been born again, and he is thankful and full of gratitude for God's grace and gift to him.
..Mr. Right loves God and believes and obeys what God says regarding sexual immorality.
What does God say? God says, "Flee sexual immorality."
If Mr. Right has been bought with the very blood of the Son of God, He is not his own. He was bought with a very, very high price: the death of Jesus. His body (as is yours) is a "temple of the Holy Spirit who is in you, whom you have from God, and you are not your own." Because Mr. Right was bought at such a price, He must glorify God in his body and his spirit since they belong to God.
While we usually are quick to remind one another of God's grace and forgiveness for past sexual sin (and this is right! this is true! thank you, Lord!), we are also quick to dismiss sexual immorality because it is just. so. common. I've already told you here and here, but purity and holiness are not out of fashion with God, my friend. "Marriage is honorable among all, and the bed undefiled; but fornicators and adulterers God will judge," Hebrews 13:4.
Mr. Right will love God MORE than he loves your beauty and your body. Have you found Mr. Right? If so, he'll marry you and bring you to the marriage bed. Can your boyfriend "not keep his hands off of you?" Tell him what God says and you both must abide by God's standards. If he loves God, he will confess to God any sin, obey Him, and wait until marriage. If he only wants you for his own satisfaction and pleasure, then he probably won't stick around when you tell him to keep his hands to himself. He'll most likely end the relationship. My dear sister, as heart-breaking as this will be, this is a much better scenario than one in which he uses you for a time, leading both of you to sin against God, and then tells you good-bye later when his affection and interest has wandered to another woman because he just can't keep his hands off of her either.
I want to touch on respect for just a moment, because this is a buzzword and popular concept today. It is very popular (and accurate) to say that a man should respect a woman's boundaries and not take advantage of her or go "further" than she wants him to go.
Of course this is true!, but GIRLS!!, this isn't just about how much he respects YOU. This is about whether or not he has respect for God. If Mr. Right respects and fears and loves God, then of course he will respect and love you because he will have the love of God in his heart for you. Marry a man who loves God, and respect and love for you are a given. Don't settle in this regard. If a man loves God, you'll see him obey God (John 14:15).
I want to expound on some more specifics, but please mull over these truths today. I'll post part two of "Have I Found Mr. Right?" very soon.
Until then, my sister…
You are not critical, judging, or having too high of a standard to say, "This is what God has said, and I want a man who loves God this much."
Friend, if God has said, "These are the fruits that a saved person should have," don't tell God that such a person does not exist or that God's standards are too high. HE is the One who works in you and in Mr. Right both to will and to work for His good pleasure. Or do you believe that God is NOT ABLE to work His will in the heart of Mr. Right? No. God is willing and He is able. Trust and rest in Him. He. Is. Able.
<3, amanda
Resources and Links
"Are You Willing to Give Up the Guy?" (praying "not my will but Yours be done..") by Bethany Baird.
"How Do You Know if He's 'The One?'" by Jennifer Cortez.
"Three Lies About Premarital Sex," by Shana Schutte at focusonthefamily.com.
"Lies Young Women Believe: And the Truth that Sets Them Free," a book by Nancy Leigh DeMoss.
Next post in this series on Finding Mr. Right:
Have I Found Mr. Right? (part 2 of 2)