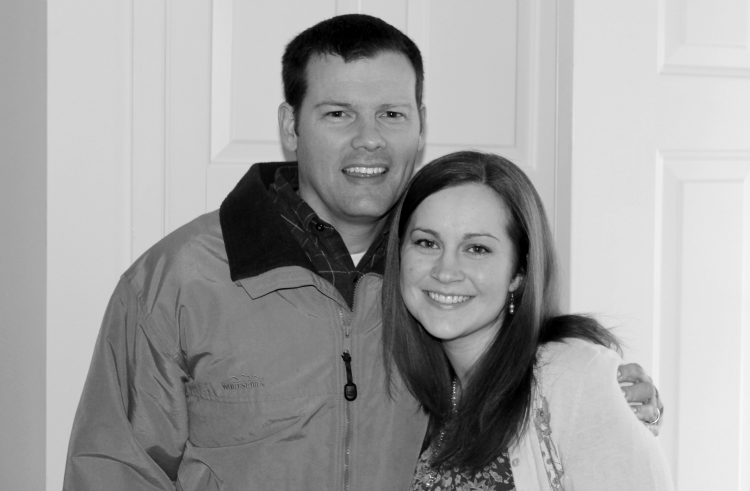 Hello! I'm amanda criss, and I'm so honored to welcome you here to my blog.
My husband (Jody) and I are both from deep in the heart of the southeastern United States, from two small towns in Mississippi. We became friends in college at Mississippi State University, but it was several years later, during 2005, that Jody began to write to me from the heart of the Middle East, where he was serving with the Mississippi Army National Guard. Within a week of his return to the U.S., he asked me to marry him, and within two-and-a-half months, I was Mrs. Jody Criss.
We've been married eleven years. After almost 6 years of infertility and also a miscarriage, God gave us a son. The next year, God gave us another child in heaven through another miscarriage, and then two years later, God gave us a daughter. The God of all comfort has given me beauty for ashes and the oil of gladness instead of mourning; my heart is full.
My husband and I are eternally grateful to both have been raised in Christian homes by loving parents, and it is a grace we ask God to enable us to provide for our children as well. My parents led me to the Lord, and I trusted in Jesus for the forgiveness of my sins and was saved right before I began first grade. My parents began home schooling me in the '80s, and I was home schooled until I graduated high school and went to Mississippi State. I also am grateful for the privilege of being discipled for 10 years by a precious "older woman" who took me under her wing and showed me through teaching and modeled in her life what it meant to take God at His word. After I got married, God brought Precept Ministries Bible Studies into my life, and He began to chisel hard at the heart of pride and legalism that I had protected.
Through infertility, miscarriage, and depression, God broke my heart and put into it the cry: "Jesus, Son of David, have mercy on me." Oh love that will not let me go.
He is binding my wandering soul to rest in Him, to love Him, to trust Him, and to fear not. Because of my heart's tendency to legalism, self-promotion, and pride, I cling closely to the gospel: Jesus died for my sins, was buried, and was raised from the dead. I'll never outgrow the gospel's anthem or tire of its theme, so long as He keeps me by His power and grants His promised grace.
My days are spent raising my children, trying to keep up with housework, and blogging when the Lord creates space in my days for me to write. We've recently moved back to the "country," and God is teaching me so much about His word through an increased interaction with His created world. I love to listen to podcasts, read books and online articles, eat good food, create beauty, and share fellowship with family and friends.
---
If you would like to subscribe to Bless Your Heart and Home to receive email updates, I invite you to sign up for email updates here.